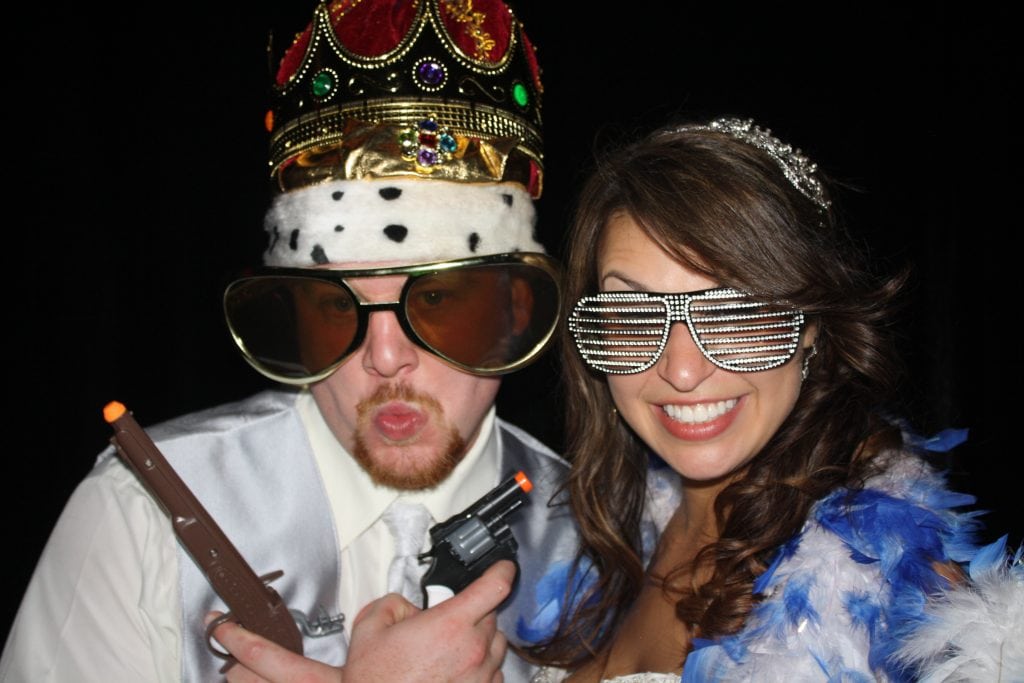 Photobooth FUN for your event!
Our photobooth is sure getting popular – but that's no surprise. It's such a fun way to entertain your guests at your event.
There is just something about grabbing your friends, squeezing into a Photo booth, and striking a pose. Photo booth strips are some of the most treasured pictures in your photo box. Reminding you of that great day at the beach, that fun summer night at the carnival, and now – that amazing event you were invited to!
Our PhotoBooth will create laugh-out-loud memories, inspire fun, and create energy at your event. Uninhibited by the presence of a photographer behind the lens – the shots produced are always fun and sometimes downright hilarious! When that curtain is pulled shut – almost anything can happen! You will delight in seeing your guests of all ages produce some of the best photos taken at your event.
Unique props and costumes are available to add to the creativity of the photos. Strip style photos will print immediately after exiting the booth. Choose to add the Photo Guest Book option to your event and you will leave with a scrapbook of the photos taken and handwritten personal messages from your guests next to their pictures. Whether it be "Best Wishes!", a heartwarming message, goofy joke, or a funny "remember when", your scrapbook will be the perfect keepsake of your special event!
Want more info? Click here.