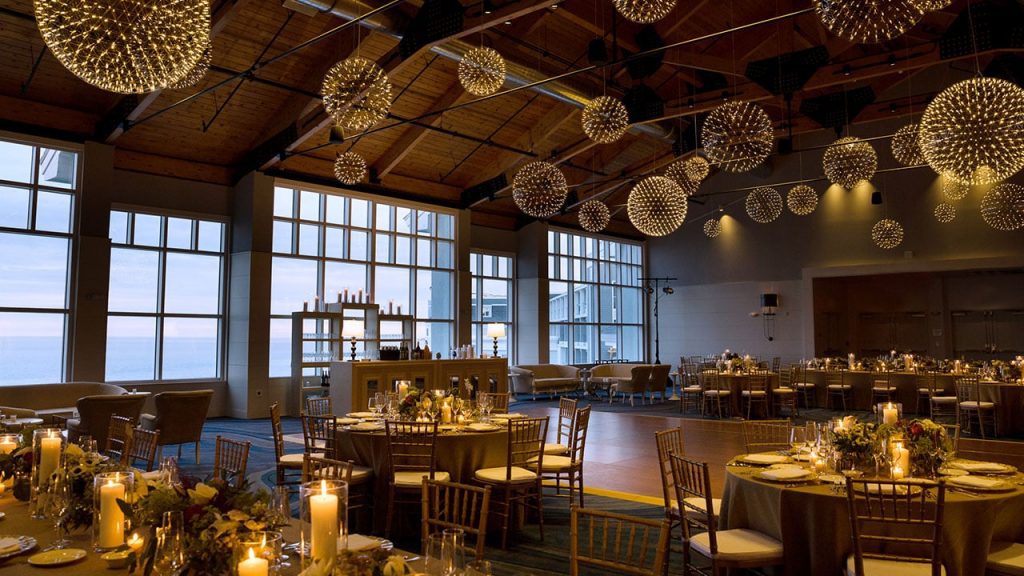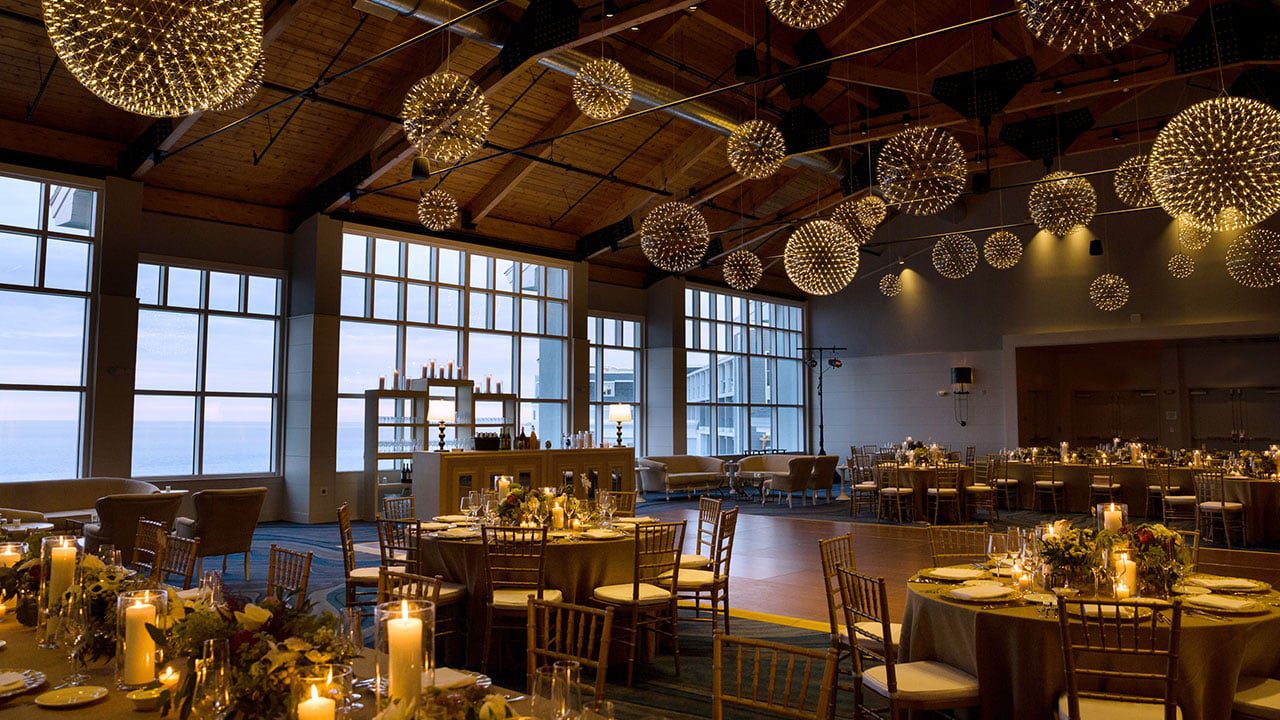 Our Favorite Wedding Venues in Maine
If you are looking for wedding venues in Maine, let us tell you about some of our favorites! As a New England DJ company, we are delighted to provide DJ services to not only our home state of New Hampshire, but Maine as well.
As we mention in our FAQ, we are happy to travel to our surrounding states! We even offer free travel within 50 miles of the entertainer's home location.
Being Maine DJs, we have performed at a variety of Maine wedding venues, and have developed great working relationships. We are proud to work with each of these wedding venues in Maine as a recommended vendor.
These venues will provide a beautiful space for your wedding, and we will fill it with music! (Plus UpLighting and cloud-like fog if you so choose.)
Whether you are looking for a charming waterfront inn or a rustic barn among rolling green fields, these are some of the best wedding venues in Maine. They could be the perfect spot for your special day!
Cliff House Maine
If you are looking for one of the most stunning waterfront wedding venues in Maine, Cliff House Maine is the place for you. Located in Cape Neddick, Cliff House Maine offers panoramic ocean views and over 25,000 square feet of event space.
Say your "I dos" outside, with the sound of crashing waves in the background. Then dance the night away in the beautiful Atlantic Ballroom, which features huge windows facing out to sea and a cedar-beamed ceiling. The ballroom can accommodate up to 150 guests.
The culinary team at Cliff House Maine provides nostalgic New England selections such as lobster rolls with butter. Guests can also enjoy craft beers and cocktails outside on the Firepit Terrace.
Stage Neck Inn
York, ME has several of the best wedding venues in Maine, including Stage Neck Inn. With romantic sunset views of the ocean, Stage Neck Inn is a beautiful spot to tie the knot.
After an oceanside ceremony, Stage Neck Inn can accommodate up to 150 guests for dinner inside the lovely Harborview Room. As the name suggests, it has delightful views of the water.
Guests will love the New England menu options such as bacon-banded scallops, clam chowder, and roasted haddock. You can customize the menu to suit you and your loved ones!
Best of all, out-of-town guests can stay the night on-site, with breakfast in the morning at the property's Shearwater Restaurant.
The Red Barn at Outlook Farm
If you are looking for barn wedding venues in Maine, the Red Barn at Outlook Farm is one of our favorites. The Red Barn is located just north of Boston, in South Berwick, and it's full of rustic New England charm.
The Red Barn at Outlook Farm has everything you need to enjoy a seamless wedding day. They offer all-inclusive wedding packages, which include a day-of coordinator to help you plan and communicate with vendors. Plus, you'll have your own private suite in which to prepare or take a quiet moment with your spouse.
No matter whether your guest count is large or small, there is space for everyone at the Red Barn. Guests can enjoy cocktail hour under a covered veranda, with dinner in the lovely wooden-beamed ballroom.
Union Bluff Meeting House
Another of our favorite waterfront wedding venues in Maine is Union Bluff Meeting House. This historic venue has been located on Short Sands Beach since 1868!
Enjoy a beach-themed wedding at Union Bluff, with a ceremony on the oceanfront lawn, and dancing in the ballroom. Union Bluff boasts custom chandeliers hanging from the cathedral ceiling and a custom dance floor! The bar also opens out onto the waterfront terrace.
Union Bluff also provides an event coordinator to help facilitate your vision as part of your wedding package.
York Harbor Inn
Another one of the best oceanfront wedding venues in Maine is York Harbor Inn. This historic, upscale inn in York is the perfect place for a New England wedding.
York Harbor Inn offers oceanside ceremonies in the Hartley Mason Reserve, with dinner and dancing afterward in the elegant Yorkshire ballroom. The ballroom can comfortably seat 150 for dinner. If you want to keep the party going, the Ship's Cellar Pub is available for an after-party!
Guests can then spend the night in one of the 65 uniquely-decorated guest rooms on-site.
We hope you consider some of these wedding venues in Maine for your big day. We would love to see you there on the dancefloor!