Why Booking a DJ Early is Key to Your Dream Wedding
Your wedding day is a symphony of love, a crescendo of emotions that deserves careful planning and attention to detail. Among the many decisions you'll make, one vendor stands out as a key player in the success of your special day – the DJ. Securing the services of a talented DJ early in your wedding planning process is not just a suggestion; it's a strategic decision that can harmonize every aspect of your special day. Let's delve into why booking a DJ early is key to your dream wedding. And also why you should consider this investment in creating a harmonious and unforgettable wedding experience.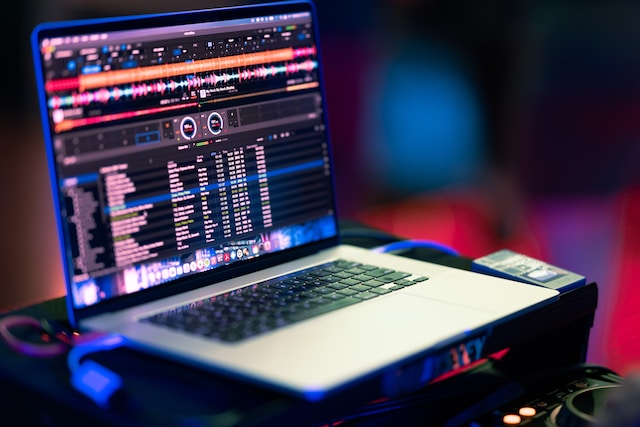 Crafting Your Love Story in Musical Notes
A wedding is a narrative, a story told through shared glances, heartfelt vows, and joyous celebrations. The music chosen for your wedding day is the melodic thread that weaves through every chapter of your love story. A skilled DJ is not just someone who plays songs; they are the architects of your auditory journey, setting the tone for each moment.
Booking a DJ early allows for collaboration in curating a playlist that captures your unique love story. From the emotional notes of the ceremony to the lively beats of the reception, a seasoned DJ will work with you to understand your musical preferences and incorporate them seamlessly into your wedding day.
Engaging with a DJ early ensures the soundtrack of your love story is thoughtfully crafted and truly reflective of your journey. This collaboration allows the DJ to personalize the music, making your wedding day truly yours.
Orchestrating Seamless Transitions
A wedding day is a dance, a flow of events that requires precision and seamless transitions. The role of a DJ extends beyond playing music; they are key to ensuring the smooth flow of your celebration. Imagine walking down the aisle without the perfectly timed melody or transitioning from heartfelt toasts to the dance floor without a seamless flow of music. A skilled DJ makes these moments possible.
By booking a DJ early in the planning process, you provide them with the opportunity to familiarize themselves with your timeline and the unique aspects of your wedding. This preparation enables them to navigate through different phases of the day with finesse, ensuring that every transition is smooth and enhances the overall experience for you and your guests.
Booking a DJ as one of your first wedding vendors is not just a musical choice. It's also a strategic decision that can significantly improve the overall experience of your special day. From creating the perfect musical backdrop to masterfully navigating transitions, a skilled DJ is an invaluable asset on your wedding day.

Tailoring the Experience to You
Every couple has a unique story to tell, and your wedding day should reflect that individuality. A DJ who understands your vision is crucial in personalizing the music for you and your guests. Booking a DJ as one of your first vendors allows for an in-depth consultation, and gives you the chance to communicate your desires, special requests, and any specific musical nuances you want to incorporate.
A great DJ goes beyond playing a generic set of songs. They also take the time to understand your taste, style, and the atmosphere you want to create. This personalization can involve incorporating meaningful songs, handling cultural or religious aspects with sensitivity, and tailoring the playlist to resonate with both you and your guests.
Navigating Unexpected Twists with Expertise
No matter how well you plan, unexpected moments are bound to happen on your wedding day. A skilled DJ brings adaptability to the table, and ensures they can handle unforeseen circumstances with grace and professionalism. Whether it's adjusting the schedule due to a delay, smoothly transitioning between songs, or reading the crowd to keep the dance floor alive, an experienced DJ is a master at navigating the unexpected. Booking a DJ early not only secures their services for your wedding date but also allows time for ongoing communication. This familiarity ensures that your DJ is well-equipped to handle any unforeseen situations while maintaining the overall atmosphere you desire.
In the end, booking your DJ early is a smart move. It means you get the DJ you really want, and it helps your day go smoother. Booking early gives you time to talk and plan with your DJ so they know exactly what you like. It's like building a strong friendship with your DJ, making your wedding day even more special. So, as you start on the exciting journey of wedding planning, consider making the selection of a DJ one of your initial priorities. It is an investment that will pay off in creating memories that resonate for a lifetime. Your wedding day is a symphony, and with the right DJ, every note will be perfectly in tune.