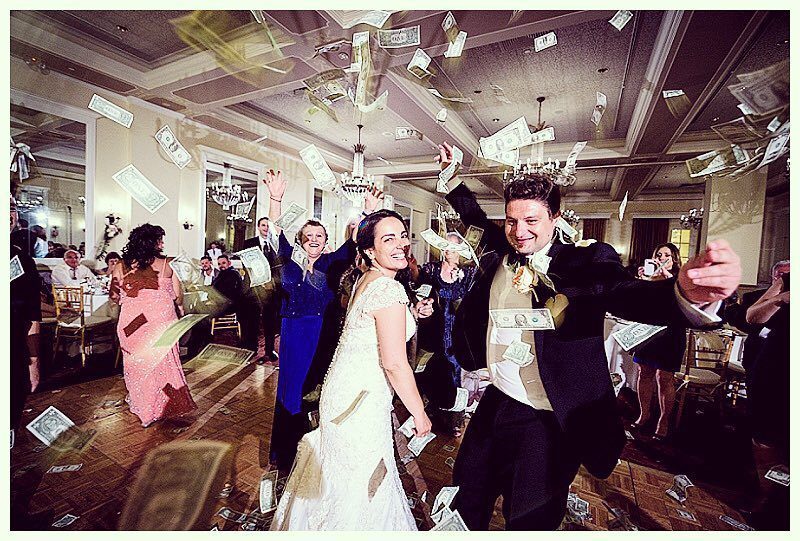 Should I Tip the DJ?
One of the most common questions wedding DJs get is: H

ow much to tip?
Your Wedding was Amazing and you can't believe how much people danced, had fun and partied hard! So now you ask yourself a few questions, "Should I tip the DJ?".  If so, how much should you tip a Wedding DJ? Wedding DJ's work hard to make wedding receptions special. It's always a good idea to show your appreciation with a tip. Most Wedding DJ's these days are not cheap. The thought of tipping may not be on the top of your mind. If you feel the DJ kept it all going on your Wedding Day and you will want to reward him/her for going above and beyond what you expected!
Ultimately, the decision of how much to tip a Wedding DJ is up to you.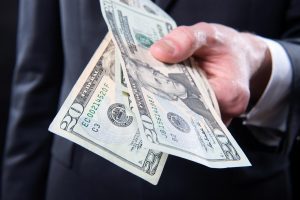 Unlike Barbers and Waitresses, DJ's do not rely on tips as the main part of their income. When the DJ is presented with a tip, the DJ knows he/she is really appreciated and loved and the couple are super happy with how their special day turned out! Keep in mind a tip does not have to be cash. Often times after a wedding I get asked for my Venmo or Cash App info and receive a tip that way.
There is no rule to DJ tipping like the 15% – 25% rule for wait staff. Most clients who tip give a few $20 dollar bills  or even one or two $100 bills, sometimes even more! Tipping a Wedding DJ comes down to how you feel in the moment and how you want to express gratitude to the performance given.
Some Cultures have a very fun way of tipping the band or DJ!
Some Cultures like Greek or Albania have a tradition of throwing cash at the newlyweds as they dance. At the end of the event someone sweeps the money up from the dance floor and hands it all to the Band or DJ. I recently had an Albanian Groom bring me a big pile of $1.00 dollar bills and hand it to me at the end of the event. I was surprised and very happy.
Regardless of the type of event you are having, the DJ is working hard to make your party successful.
So how about other events? Do you tip a DJ at a Birthday Party, Company Holiday Party, Anniversary Party? Same as above, you may have paid less money for your birthday party DJ than your Wedding DJ so the tip would reflect the total cost of the DJ and the level of service delivered. Again, the DJ won't expect a tip but will be very grateful for one