When Is the Best Month to Get Married
Are you starting to plan your wedding and wondering, "When is the best month to get married"? Well, the short answer is: there is no "best" month!
Your wedding date will be one of the first things you need to choose, since everything else, like food, vendor availability, and invitations will all stem from that information. But how do you pick what month to get say your "I dos"?
Choosing what time of year to get married is dependent on several variables. These variables could include the weather, the venue, or a time of year that means something to you and your partner. Ultimately, you just have to decide what is best for the two of you!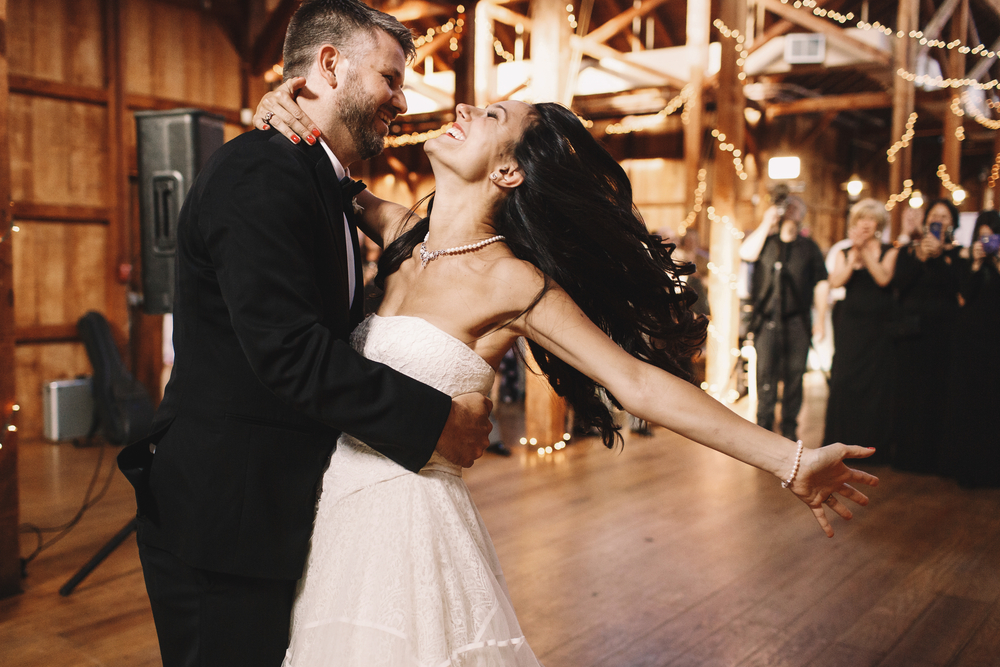 What is the most popular time of year to get married?
In general, the high wedding season is from May through October. This is because, for most parts of the country, these months have the nicest weather.
Summer and fall weddings mean you can usually be outside without it being too cold, and (hopefully) without too much rain. As a New England DJ company, we work a lot of weddings during the summer months, but also during the fall when the leaves are changing!
If your definition of "best month to get married" means the best weather-wise, then you'll want to consider June, July, August, September, and October. (However, depending on where you are, July and August might be too hot.)
What is the most popular month to get married?
Out of all the summer months, June is probably the most popular month to get married. June is warm, with long sunny days. Folks are more likely to easily attend a June wedding thanks to summer breaks or more relaxed work schedules. Plus, there are plenty of floral options in June, as you can include both late spring and summer flowers in your arrangements.
Alternatively, October has also become a popular month in which to get married. With crisp fall air, pretty foliage, and fewer bugs, October is a lovely time of year to tie the knot.
However, since June and October are considered some of the best months to get married, that means they will be more expensive. Venues usually charge more during the busy wedding season, since the competition for space is high.
Vendors such as photographers, florists, and wedding DJs are in high demand in summer and fall as well. They might not be available for your event date, since it's their busy season too. (So make sure to book them well in advance!)
What are the cheapest months to get married?
If summer and fall are the more expensive months, that means the more affordable months to get married are in the winter and spring. In general, the cheapest months to get married are January, February, November, and December.
During the off-season, you are more likely to find better prices since it's a less competitive time. Venues will often have discounted prices during the winter months and vendors will have more availability. (This doesn't always include places that are vacation destinations during the winter.)
In addition to the lower prices, there are pros to having a winter wedding. If you and your partner enjoy a winter vibe, there are endless snow/wintery theme options. Consider floral arrangements with evergreen boughs, venues with fireplaces, and beautiful snowy white photos.
Of course, there are some downsides to a winter wedding as well. Depending on location, the weather could be unpredictable and cause travel snafus. Or, with holiday budgets and commitments, guests may not be able to attend.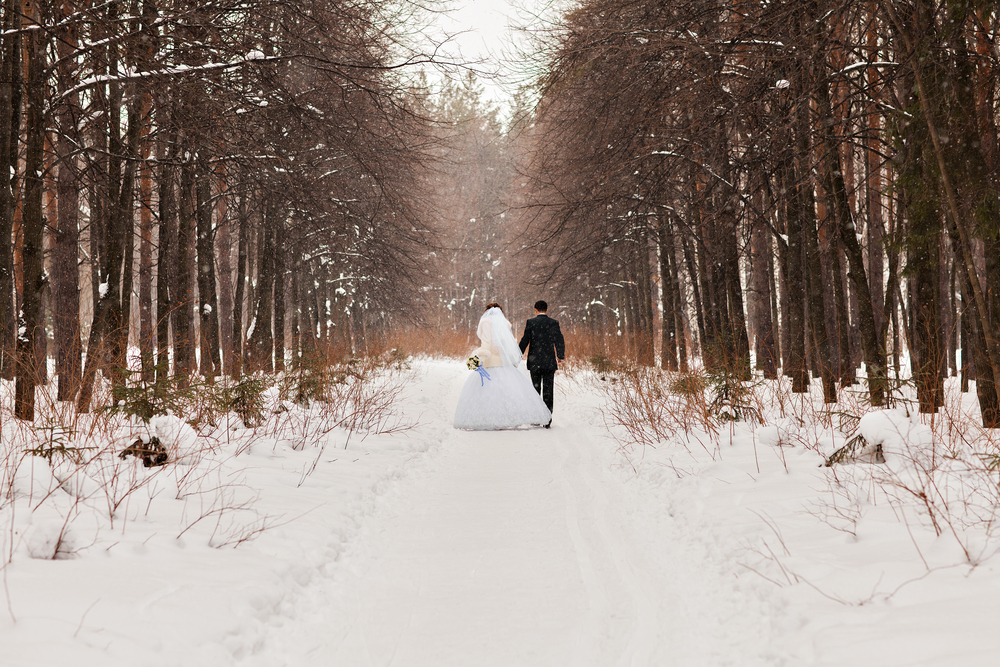 So what is the best month to get married?
As we said above, the best month to get married will vary depending on what is important to you, your partner, and your guests. It will also depend on where you are in the country, and what the weather is like.
You get to define what the best month for your wedding is. Maybe beautiful weather is important to you, so you book a June wedding. If staying within a budget is important to you, you may want to consider an off-season month. Or maybe your dream venue is only available on a certain date, so you go with that day!
The beautiful thing is, there is no wrong time of year to get married to the love of your life. No matter what month you choose to get married, the most important person will still be there- winter, spring, summer, or fall.