Things to Consider When Planning a Barn Wedding
Are you looking at rustic or barn wedding venues for your big day? In our thirty years of experience as New England DJs based in New Hampshire, we have seen a rise in the number of barn weddings over the past decade. "Rustic chic" is a very popular theme and the perfect way to exhibit it is through one's choice of venue.
Barns, backyards, and fields certainly have appealing factors if you're planning a rustic wedding. They're open and airy, you can fit all your loved ones, and they tend not to be as expensive as places like country clubs or hotels.
However, there are some things to consider when planning a barn wedding. Once you've checked that your venue is licensed to be open to the public, there are ways to plan ahead to make sure your guests have a fantastic time!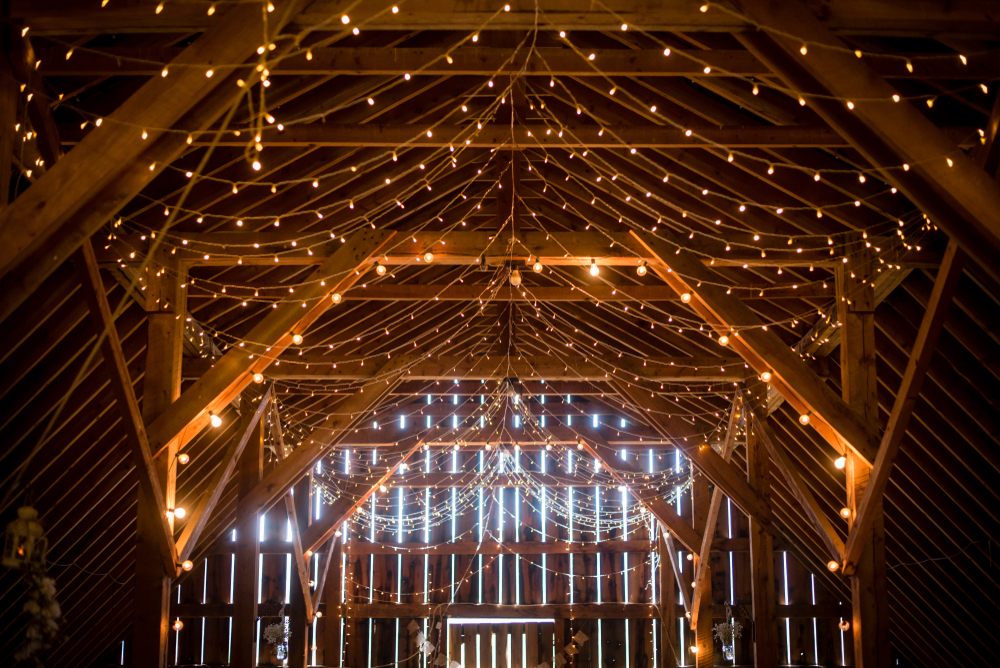 Check Local Sound Ordinances
As professional DJs, one of the biggest obstacles we face at barn wedding venues is the local sound ordinance rules. When looking at wedding barns or farms, make sure to ask about the allowed decibel levels for music. Some places will have rules about "no loud music".
Now, we're not talking about blowing out anyone's eardrums. However, we know the difference in sound levels that can take your guests from chit-chatting during cocktail hour to getting them on the dance floor. Oftentimes, this requires some music played at a level that elicits some toe-tapping at first, then a bit of chair wiggling, then a bumping base that gets people to shake their groove thing!
Dancing is usually one of the most important parts of a wedding reception, so you'll probably want to make sure people are able to hear the music that will make them have a great time! By checking the local sound rules ahead of time, you can ensure both vendors and guests are happy.
Budget for Extras
If your barn wedding venue is not full-service you'll definitely set aside some of your budget for "extras". Extras could mean any of the following:
Tables and chairs
Dishes and glassware
Generators
Tents
Lights and decor
Portable toilets
Each venue is unique (that's part of its charm, right?) but when booking an outdoor venue, make sure to get a list of things that are included (or not). This way you can give yourselves time to plan/rent/buy whatever else you'll need.
Day-Of Coordinator
Depending on the venue of your barn wedding, there may or may not be a day-of coordinator. Not every place has an in-house person to help with logistics in the planning process as well as to monitor the flow of the event on the big day.
If your rustic wedding venue doesn't have a day-of coordinator, you might want to consider hiring a wedding planner and/or coordinator who specialize in outdoor or barn venues. (They do exist!)
Plan for Ways to Ensure Guests' Comfort
The whole idea of a rustic wedding is to embrace natural and outdoor elements. While it may be beautiful, it can also be uncomfortable for some people. If you're planning a barn wedding, there are some ways you can ensure guests' comfort.
Are you getting married in the heat of summer? If your venue doesn't have air conditioning, maybe you hand out paper fans to guests.
Will your wedding take place near farm animals or hay bales? Make sure to stock some over-the-counter allergy meds in the bathroom!
Guarantee Restrooms
Speaking of bathrooms, make sure there are some! While many barn venues that host weddings a lot will most likely have restrooms, more rustic venues like fields or farms may not.
If that's the case, one of the extras budgeted for above will need to be a portable toilet vendor. Many portable restrooms nowadays have sinks and lighting, so even if your venue is provincial, your restrooms don't need to be!
Be Mindful of the Ground
When planning a rural or barn wedding, it's important to know what the ground is going to be like. Will it be muddy or pebbly? If so, you'll probably want to leave the high heels at home and encourage guests to do the same.
It's also important to note that uneven ground can be tricky for elderly guests. Check to see if there can be alternate forms of transportation, such as golf carts, or if there's an accessible path for wheelchairs, etc.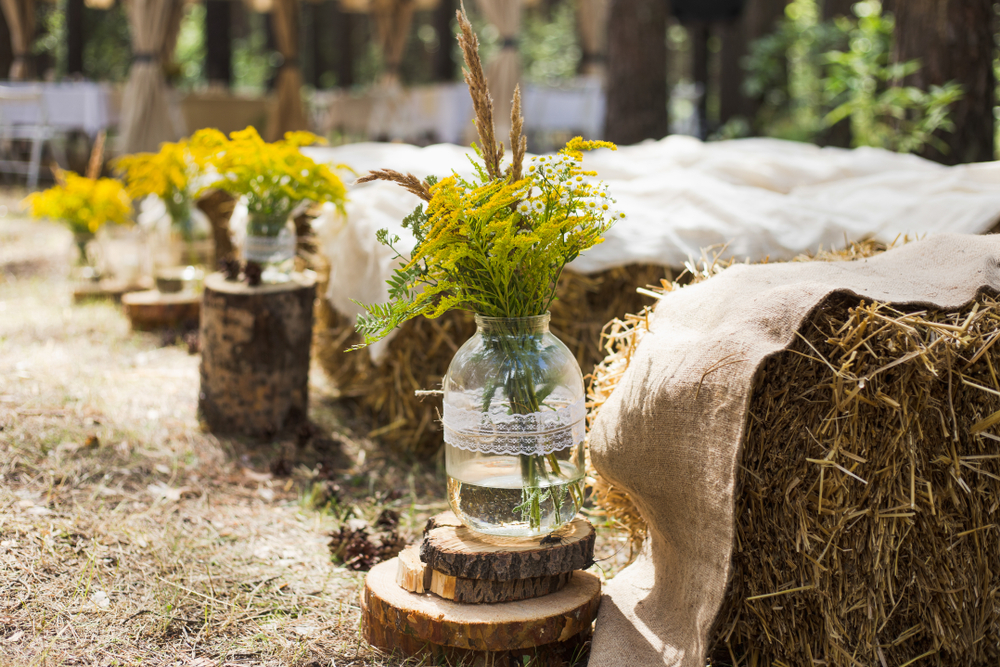 By planning ahead, you can ensure you'll have the rustic, barn wedding of your dreams. That way, your day will go off without a hitch…except for your actual marriage!