3 important questions to ask any DJ before hiring them… and why!
The DJ of your wedding or event is the voice of your party. You want to make sure that your event goes smoothly and just the way you have dreamed of. To make sure you have the right fit here are 3 questions you should always ask before moving forward and hiring your DJ.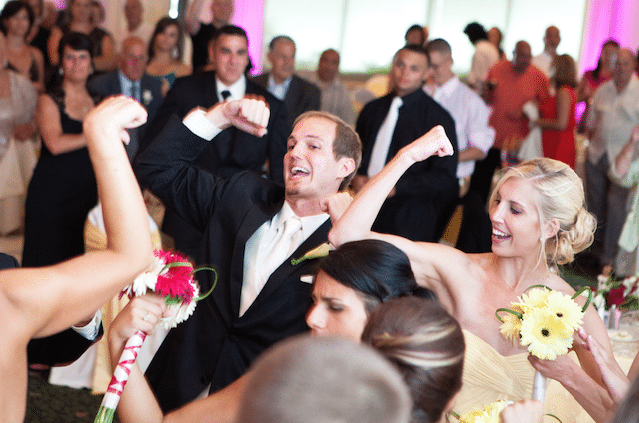 1. Can I see a recent Video Demo that shows the DJs personality, voice, style & general presentation?
Make sure you have the chance to see your particular DJ in action. Do you like his/her voice? Do you like how the present themselves and the way they handle the event? Watching a recent video is the best way to see what you can expect at your event.
2. Will I have a live consultation with my DJ to discuss Music and how each part of my wedding day will be handled, how long does this meeting take?
You want to make sure you have a chance to meet directly with your DJ before your event. There are many details you want to have decided before your special day so that your event runs smoothly. Plan on spending at least an hour with your Dj at this meeting. You'll review the timeline, your music preferences, how you want the announcements to be read, any special requests etc.
3. Do you have references from RECENT Brides that I may contact?
Look at the recent reviews for your particular DJ (you should find them on Wedding Wire, Google +, Yelp or the knot). You ideally want to see some within the last 3-6 months. Ask for references and reach out to these past brides to make sure you feel comfortable (and excited!) about your DJ selection.
If you have any questions for us – please reach out anytime at 1-888-833-8293 or email: [email protected]