Why should you attend a bridal show?
Bridal shows are a great way to meet and vet out the many local wedding vendors that can help you create the wedding of your dreams. In one space, and in one afternoon, you can meet multiple vendors in person and get a feel for if they are a good fit for your special event.
There are so many bridal shows to go to but many of them offer fun, food, and some great prizes, like honeymoons or cash. You can learn valuable info and tips from the area's most popular wedding vendors in areas like: Cakes, Limousines, Bridal Fashions, Tuxedos, Health & Beauty, DJs, Florists, Honeymoons, PhotoBooths, Photographers, Specialty Lighting, and more.
Vendors you are interested in will want to get your information so having printed cards to hand out or even mailing labels will make it easier for you.
We post upcoming bridal shows on our events page – just click here.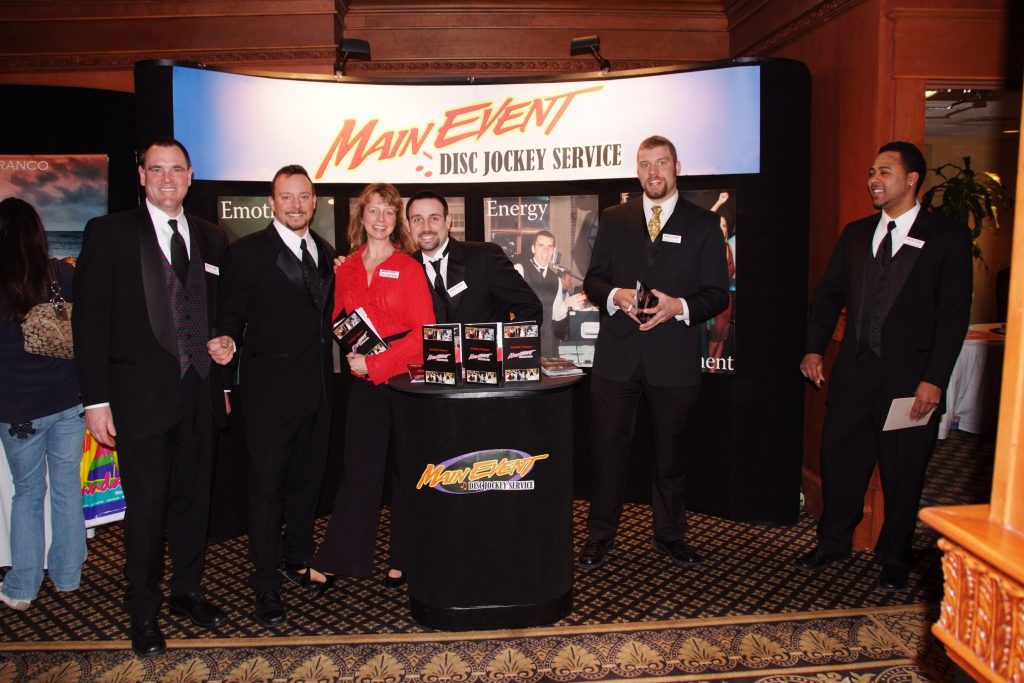 We love meeting with new brides & grooms at the shows we attend. (And you'll even hear us at many of the local bridal shows as we are the chosen event entertainment!)