When planning the wedding of your dreams, you'll want to find the right DJ for your special day. Not only do they play music, but DJs also create and control the atmosphere through their music choices and extra touches during the event. So how do you find a wedding DJ that is right for you?
If you're a bit daunted as you ask yourself how you'll find a wedding DJ, don't be! Through a combination of word of mouth, online research, and social media scrolling, you will most likely discover several DJ options that fit the bill.
From there, you will just have to choose the DJ that ticks all your boxes! There are several things to look for in a wedding DJ, including their reputation, price, and their vibe. How you pick a wedding DJ will depend on what is important to you.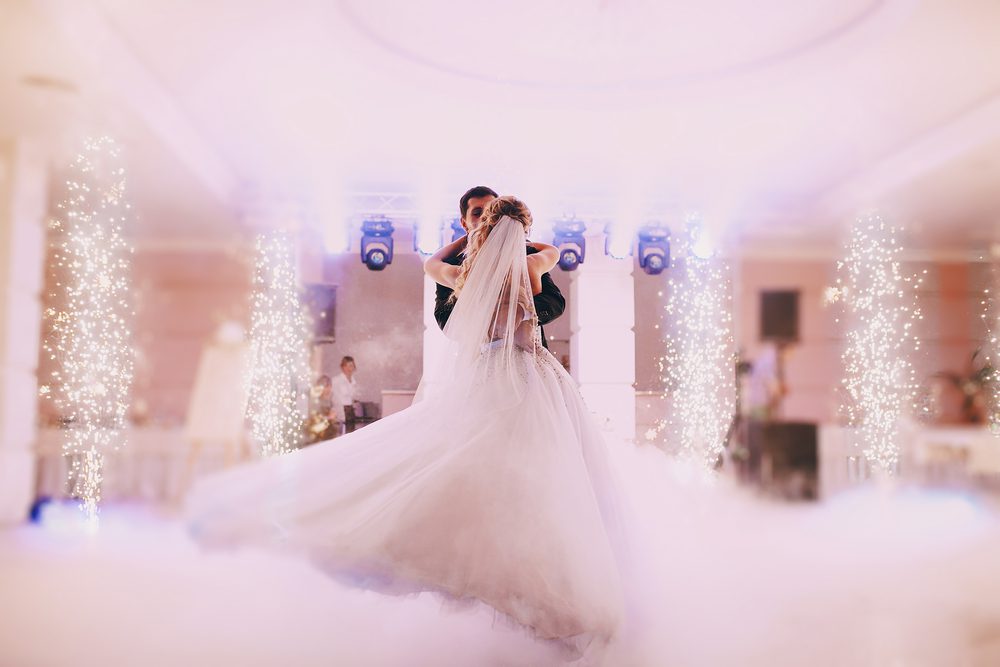 Ask for Recommendations
One of the easiest ways to find a wedding DJ is to ask your friends or family for recommendations. Did your cousin have a fantastic DJ at their wedding? Ask them who it was!
If you've attended a really fun wedding in the past, ask the wedding couple which DJ they used, and if they liked working with that company. If they did, chances are you will too!
You can also ask your venue for DJ recommendations. Chances are they've seen a lot of weddings and know a) which DJs are in the area and b) which DJs both the venue and wedding couples have enjoyed working with. If a DJ also comes with special additions like UpLighting, or Dancing on a Cloud, the venue can help you envision what it will look like in that space.
Search Online
Another way to find a wedding DJ is to search the Internet. You can simply do a Google search for wedding DJs in your area, or you can search wedding websites.
Sites like The Knot and Wedding Wire can help you search for wedding vendors, including DJs. Just enter your desired area and budget, and they'll provide you with a list of possible DJs. These wedding planning sites also allow couples to rate and review their vendors so you can see which DJs are ranked highly.
You can also search social media for DJs (though we don't recommend only searching this way). By searching hashtags related to your area like #weddingdj[insert state], you can see who has a presence online and if you like their style.
Start Searching Early
You know what they say, "The early bird gets the worm!" Or in this case, gets the DJ.
You will want to start looking for your wedding DJ a year in advance. This way you have plenty of options to choose from before the DJs' schedules start filling up.
Try to pick and book your wedding DJ at least nine months before the big day!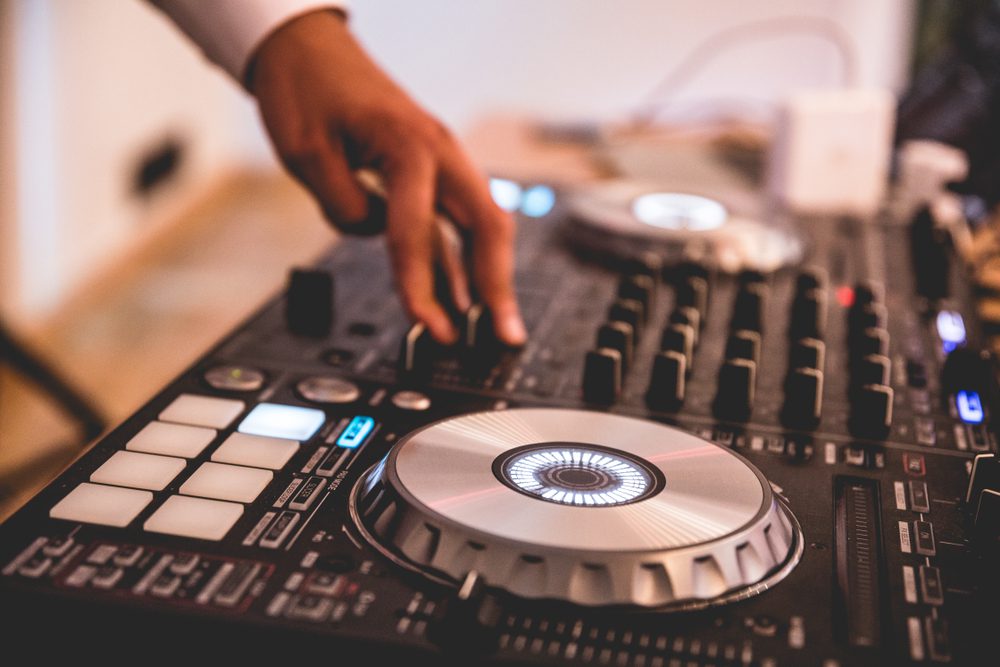 Party Plan
Before you go about finding a wedding DJ, have some ideas about what kind of party you want to throw. Do you want your DJ to play music during the ceremony? Are you planning on a string quartet during the cocktail hour?
Knowing what vibe you're going for can help you decide on a DJ. It will also help you figure out how long to book a DJ for your wedding. (Most wedding DJ packages are about 5-6 hours.)
Interview Candidates
Once you have found options, how to pick a wedding DJ? We recommend making a list of potential DJs and then chatting with them. You can set up a meeting or attend a Meet the DJs Night like ours!
By interviewing possible DJs, you have a chance to get a feel for their personalities. The DJ is going to be able to control the room at your wedding, so you want to pick someone you can trust.
Some things you may want to ask your DJs are:
Are they insured?
Do they have extra effects?
How long have they been in the business?
(Check out some of our other FAQ here.)
Know Your Budget
One of the biggest factors when deciding how to pick a wedding DJ is your budget. How much you can pay your DJ will automatically either limit or open up your options. Most wedding DJ packages vary in price, depending on time, expertise, or location.
Whether you found them online or through friends, by knowing what you want and how much you can pay, you'll be able to narrow your search and find a wedding DJ that's right for you!