Massachusetts Wedding DJ's Top Song Recommendations
Are you getting married in Massachusetts and looking to play the most popular wedding songs? As New England DJs serving MA, we have some song recommendations that will keep your guests dancing all night long.
When you hire a professional DJ for your wedding, you are investing in the fact that they are experienced and knowledgeable. A good DJ comes prepared with a long list of possible songs. The list can include songs they've seen work well on the dance floor and/or songs you've discussed prior to the big day. (It's always important to let your DJ know what you do and don't want to hear at your wedding!)
A professional DJ is then able to read a room to discern which songs are working (or not). Does the crowd seem to like more country or more hip hop? The DJ can adjust the setlist as needed. 
However, if the music at your wedding is going to be a DIY set up, you'll definitely want to familiarize yourself with the most popular wedding songs. You want to cater to yourself and your friends, but you don't want your grandma to sit every song out!
Luckily, there are some songs that have withstood the test of time. By doing some research ahead of time, you can plan a little something for everyone's music tastes. Whether you're getting married in Western Mass or on the Cape, we've seen these songs be huge hits at our favorite Massachusetts venues.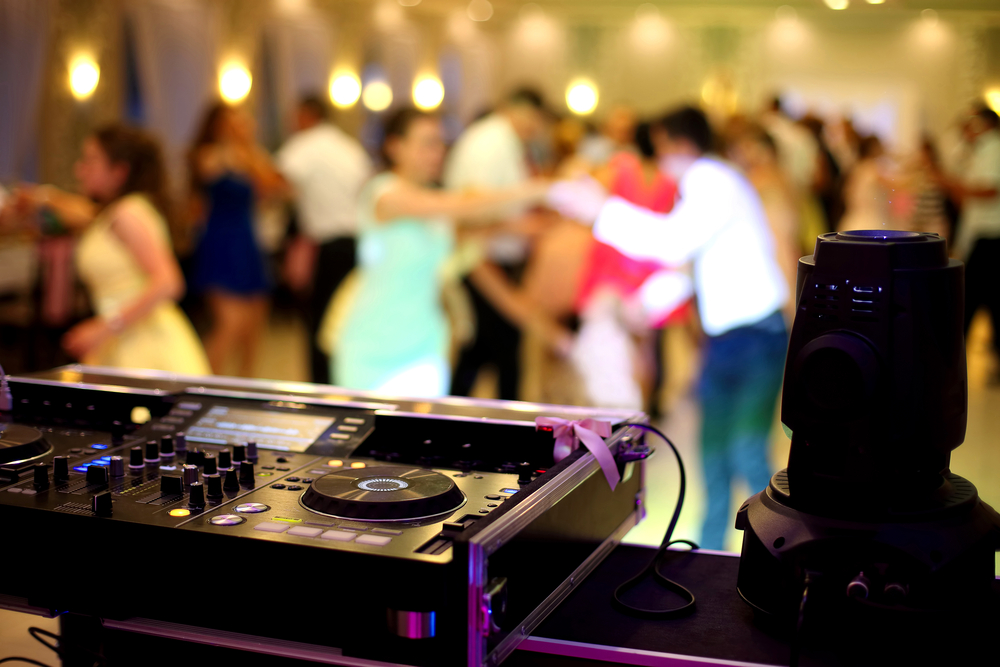 Check out our list of song recommendations below:
10 Currently Popular Songs
These are the hits that are currently popular on the radio, on the socials, and on the dance floor! The younger folks will know them and your great aunt can still dance to them.
Shut Up and Dance (WALK THE MOON)
Uptown Funk (Mark Ronson ft. Bruno Mars)
Big Energy (Latto)
Levitating (Dua Lipa)
I'm Good (Blue) (Bebe Rexha and David Guetta)
About Damn Time (Lizzo)
Danza Kuduro (Don Omar)
We Found Love (Rhianna)
Fireball (Pitbull)
Low (Apple Bottom Jeans) (Flo Rida)
10 Ever-Popular Wedding Songs
Some songs have become "classics" over time and are always popular during receptions. You know 'em, you love 'em, and you never tire of hearing them at weddings.
Yeah (Usher feat. Lil Jon & Ludacris)
Sweet Caroline (Neil Diamond)
I Wanna Dance With Somebody (Who Loves Me) (Whitney Houston)
Dancing Queen (ABBA)
Thank God I'm a Country Boy (John Denver)
Play That Funky Music (Wild Cherry)
Boogie Shoes (KC and The Sunshine Band)
Perfect (Ed Sheeran)
Friends in Low Places (Garth Brooks)
Love Shack (The B-52's)
10 Throwback Songs for a Wedding Reception
These songs will make you and your guests feel young again!
It's Tricky (Run-DMC)
Return of the Mack (Mark Morrison)
The Rock Show (Blink 182)
Stacy's Mom (Fountains of Wayne)
Wannabe (The Spice Girls)
Everybody (Backstreets Back) (The Backstreet Boys)
Semi-Charmed Life (Third Eye Blind)
Fat Lip (Sum 41)
Get Busy (Sean Paul)
All Star (Smash Mouth)
10 Songs Guests Love to Sing-A-Long With
You can't help but sing along when you hear these songs. When the first chords of Journey hit, you know everyone will rush to the dance floor. Your guests will be singing at the top of their lungs!
Piano Man (Billy Joel)
Call Me Maybe (Carly Rae Jepsen)
Dancing Queen (ABBA)
Brown Eyed Girl (Van Morrison)
Marry You (Bruno Mars)
Sweet Caroline (Neil Diamond)
Shout (The Isley Brothers)
Don't Stop Believin' (Journey)
Anything by Taylor Swift
10 Songs for Slow Dancing
These romantic songs are always popular for slow dancing. Grab your new spouse and take a few minutes to dance to these songs together!
If I Ain't Got You (Alicia Keys)
All of Me (John Legend)
Your Song (Elton John)
At Last (Etta James)
Make You Feel My Love (by Adele)
The Way You Look Tonight (Frank Sinatra)
10,000 Hours (Dan + Shay ft. Justin Bieber)
My Best Friend (Tim McGraw and Faith Hill)
Coming Home (Leon Bridges)
Can't Help Falling in Love (Elvis Presley)
If you are making your own playlist for your wedding reception, you'll want to make sure some of these songs are on your list! (Make sure to switch up fast and slow songs and young and old songs.)
If you're hiring a DJ, they'll most likely have many of these on their list, but if you've been inspired by any of these songs, let your DJ know! You want your reception to be a reflection of you, as well as your loved ones.
We hope you have the best time dancing at your Massachusetts wedding!