Enhancing Your Maine Wedding Reception with DJ Effects
Are you looking for ways to enhance your Maine wedding reception? We have some ideas for how to turn your reception into one that guests will be talking about years later.
As DJs serving Maine, we've worked many awesome Maine wedding receptions. A wedding reception in Maine already has one element down: a stunning location. Whether you get married in the woods or by the sea, Maine wedding venues can't help but be gorgeous. You just need some music and some ambiance to give your reception that little extra something!
You probably want your guests to dance the night away, and while that's one of the main reasons to hire a DJ. We provide the tunes and the entertainment, but we also have other abilities!
Here are some ways that DJs can enhance Maine wedding receptions:
Professional Equipment
If you are having your wedding reception in a large and/or outdoor space, you'll want to make sure that the music sounds right. You don't want the sound to get lost and your guests unable to hit the dance floor! That's why it's worth hiring a professional DJ with professional equipment.
The quality of DJ equipment is, of course, higher than just a phone playing through Bluetooth speaker. However, not only does a DJ use high-end equipment, but they also have a trained ear when setting sound levels. They can ensure that everyone hears the music coming through the speakers, speeches being said, and any musical instruments being played.
In addition to speakers and a mixer, a professional DJ comes with a microphone (or two), which can be extremely helpful in communicating with a large group!
DJ UpLighting
If you're looking for ways to enhance Maine wedding receptions visually, you'll want to consider UpLighting! This feature allows you to customize the ambiance of your venue with light.
To set the vibe of your wedding, you want to pay attention to the decor as well as the sound. You might work with a florist and/or designer for things like flowers and table settings, but DJs can help with the decor as well!
We, as DJs, offer UpLighting as an additional service. UpLighting is the placement of small light units on the ground that throw light upwards. They can be placed against a wall, column, or even a tree to give it a colorful glow. DJ UpLights are usually wireless LED lights, so they are easily moveable, and you don't have to worry about tripping on cords.
You can talk with your DJ about what color(s) and placement you'd like to create the perfect mood at your Maine wedding reception.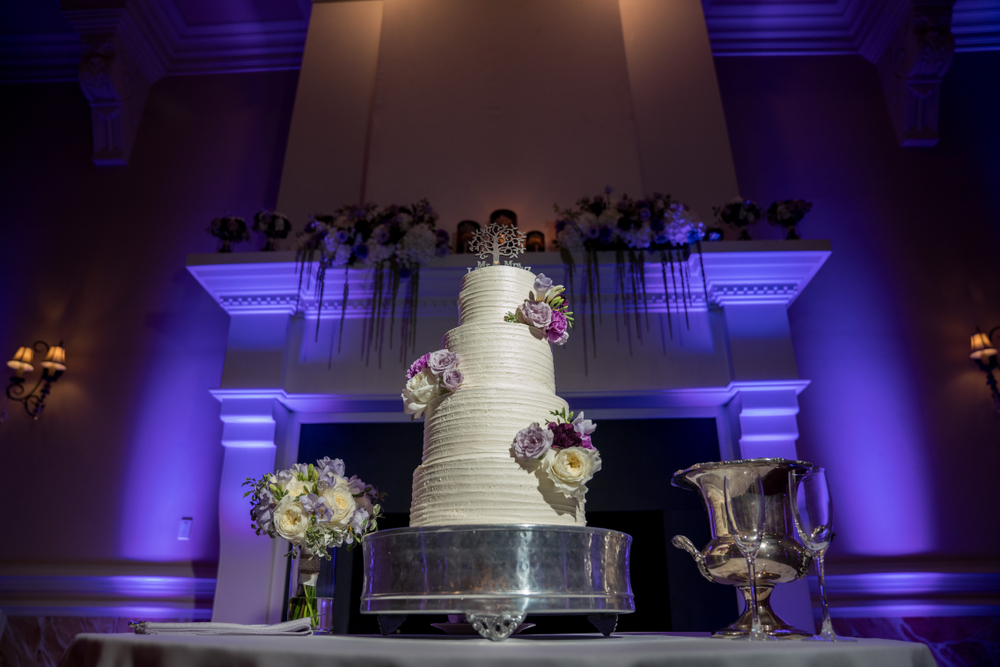 Photo Booth
Who doesn't love a photo booth at events? While you'll likely hire a professional photographer to capture your special day, that person can't be everywhere at once. Having a photo booth allows guests to capture the night for themselves!
People tend to be more relaxed when they're not having their photo taken by another human. Photo booths let guests be as genuine and silly as they would like to be.
You can even customize your photo booth experience to include your wedding colors or theme.
The strips of photos from the photo booth make great additions to a scrapbook or photo album. Plus, guests then have a memento to take home and remind them of your awesome wedding reception in Maine!
Dancing On a Cloud
One of our favorite ways to add a stunning visual during a Maine wedding reception is to use our Dancing On a Cloud effect. This beautiful mist can make it look as though you are dancing in the moody mists of Acadia or on the clouds of a crisp, sunny autumn day.
Dancing On a Cloud is perfect to use during your first dance. It creates a whimsical, romantic visual that will make you and your partner feel like you're alone together on top of world! It also creates a cool visual element for your photographer.
The illusion of a cloud comes from the mist hugging the floor without rising more than a few feet. This effect uses 50 pounds of dry ice, which creates enough mist for 1-2 songs. Don't worry- the mist won't leave a residue, ruin your clothing, or set off any fire alarms.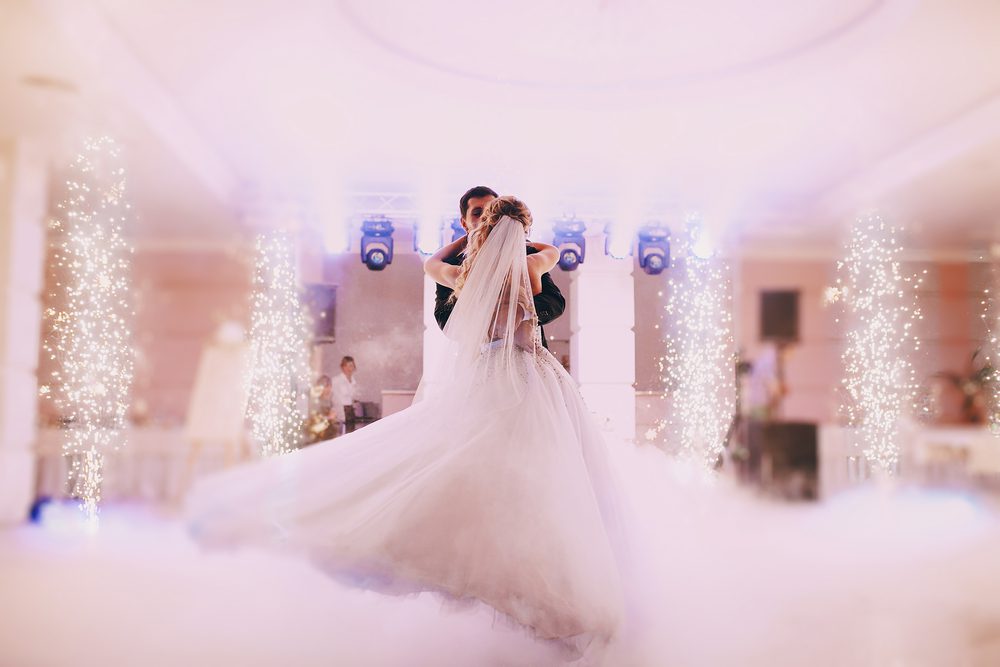 We hope this list of ways DJs can add to Maine wedding receptions has inspired you! Remember your DJ is there to help you fulfill your vision, whatever it may be! We would love to be part of your big day in the Pine Tree State.